Analysis and Studies - Products analysis
Top Markets for Industrial Robots
By SkyMinder Marketing Team January 12th 2021
Over the past years, the global demand for industrial robots has considerably risen due to constant technical innovations in automation.
Here you have an exemplification of the global trend of Industrial robot installation from 2005 to 2019.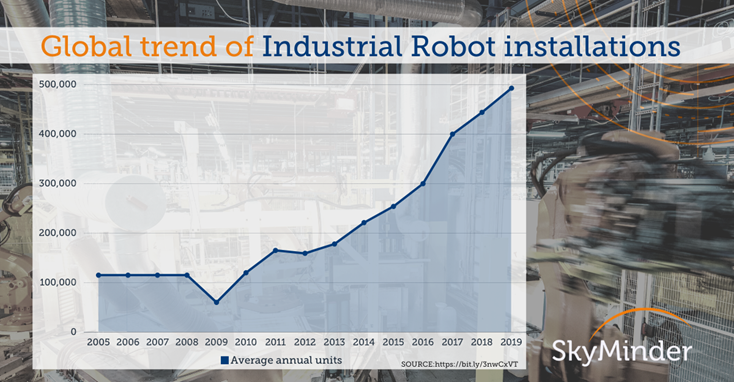 What are the top five markets for industrial robots?
In 2019, the five major markets for industrial robots were China (140,492 units), Japan (49,908 units), the United States (33,339 units), the Republic of Korea (27,873 units), and Germany (20,473 units).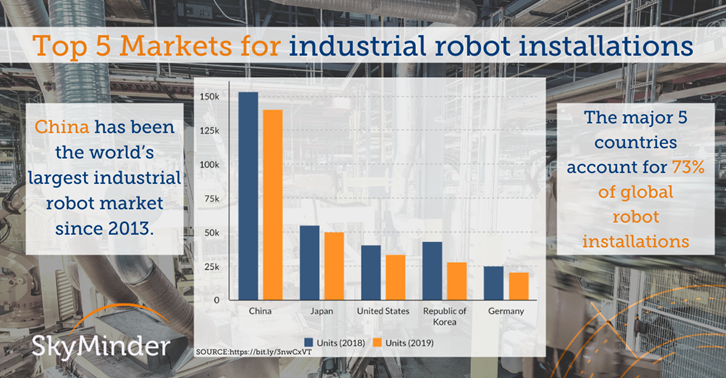 SkyMinder helps you in your international business and in better knowing your potential partner or supplier. Check our business information platform: Contact us