Analysis and Studies - Products analysis
Top Exporters of Articles for Christmas Festivities
By SkyMinder Marketing Team December 22nd 2020
Trade in Articles for Christmas festivities results in a total of about $5.06B, making them the world's 622nd most traded product worldwide.
Every year, the spread of Christmas Articles reaches its peak in November and December, when demand substantially increases in most parts of the world.
Among countries, China is top exporter of Christmas Articles, with a total export of $4.17B.
With a marked gap in terms of total exports, China is followed by Netherlands ($225M), Poland ($75.2M), Germany ($64.1M), and India ($61.3M).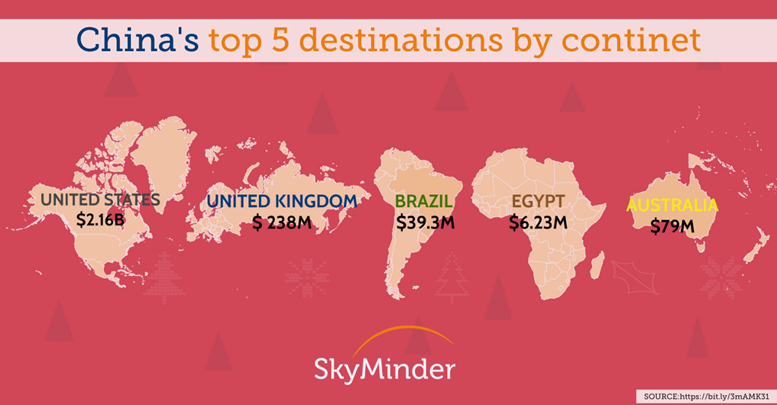 As early as September 2020, China's Articles for Christmas Festivities exports accounted up to $1.24B, with a slight decreasing trend related to September 2019, when exports accounted up to $1.27B.
To which countries is China exporting the most Articles for Christmas Festivities?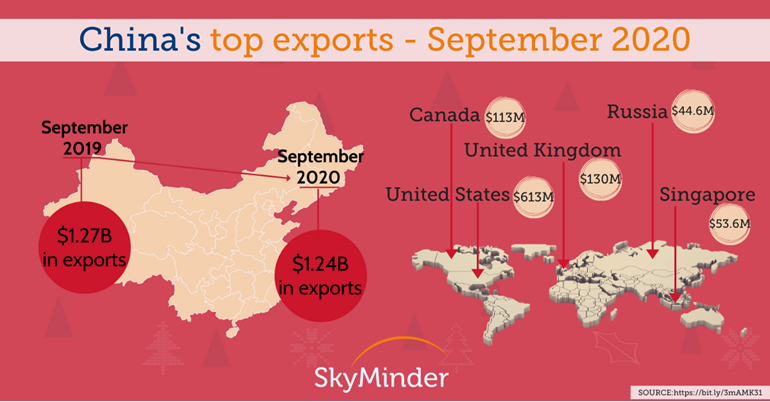 In September 2020 China's top world destinations were: United States ($613M), United Kingdom ($130M), Canada ($113M), Singapore ($53.6M), and Russia ($44.6M).
SkyMinder helps you in your international business and in better knowing your potential partner or supplier. Check our business information platform: Contact us